Thank you for your interest in our Chocolate Pairings Guide!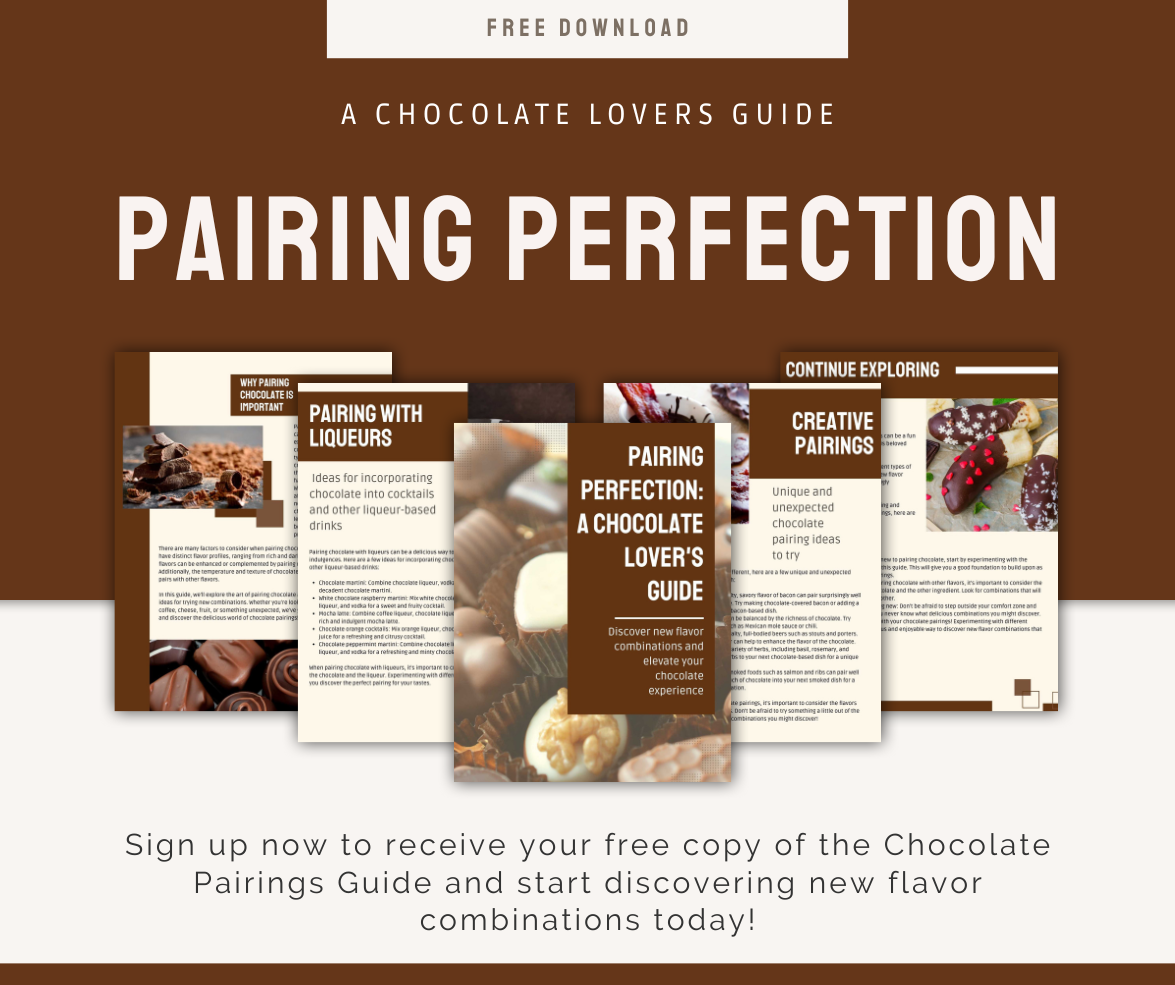 Are you a chocolate lover looking to elevate your taste experience? Our guide is here to help you discover new and delicious flavor combinations by pairing chocolate with a variety of foods and beverages.
Inside, you'll find tips and suggestions for pairing chocolate with:
Wine
Coffee
Cheese
Fruit
Liqueurs
And more!
We've also included a section on creative pairings, featuring unique and unexpected ideas for combining chocolate with a variety of ingredients.
So whether you're a chocolate connoisseur looking to try something new, or you're just starting to explore the world of chocolate pairings, our guide has something for everyone.
Sign up now to receive your free copy of the Chocolate Pairings Guide and start discovering new flavor combinations today!